Before the Experiment

If you need additional information about the facility, or if you wonder if CLEAR could fit your experimental needs, please contact us at CLEAR-Info@cern.ch.
If you have a clear idea of the experiment you would like to perform in CLEAR, click on the image below to download the Experiment Request Form, fill it out and send it to CLEAR-Info@cern.ch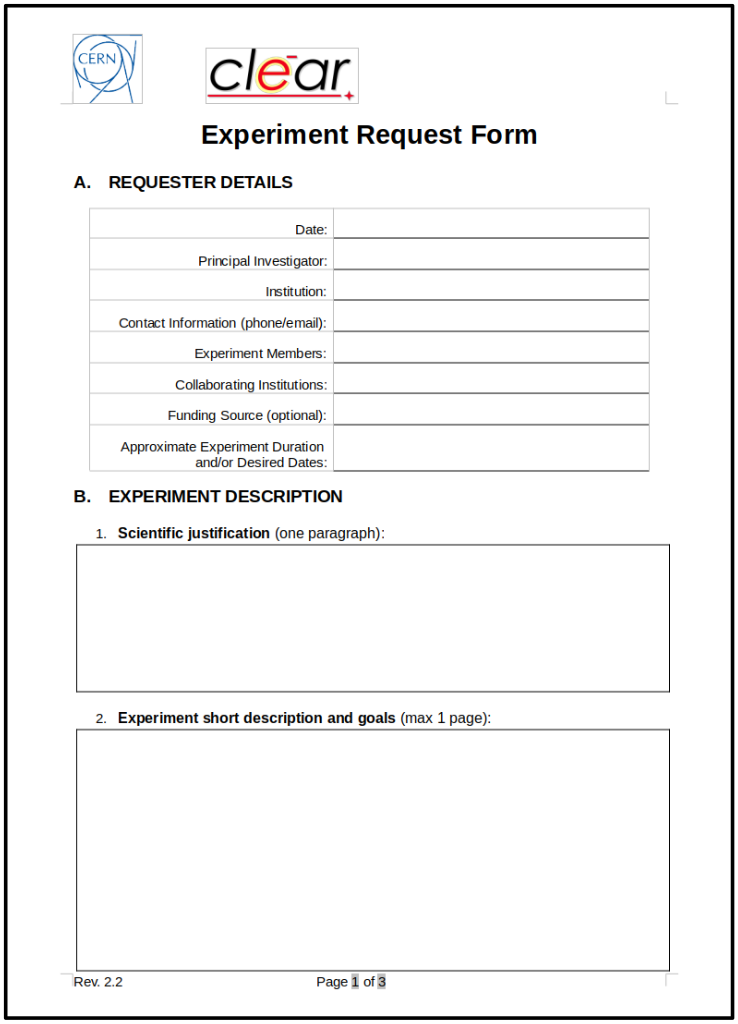 (Click on the image to download the document)


After the Experiment
Upon completion of an experiment, we kindly ask users to fill out the Experiment Review Form below and send it to
CLEAR-Info@cern.ch. This will allow us to log previous experiments and improve future experiments in CLEAR.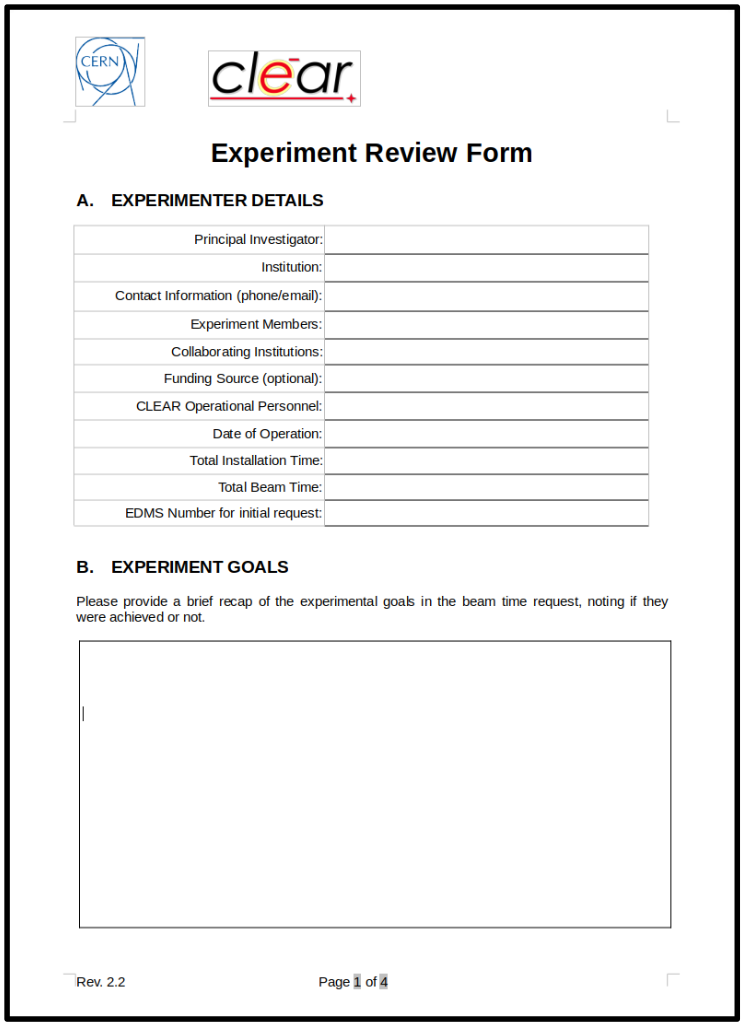 (Click on the image to download the document)

Transnational Access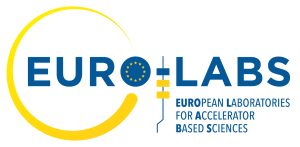 CLEAR is part of the EURO-LABS EU Project. EURO-LABS provides reimbursement of travel and accommodation costs to the facility users.

If you are submitting a request for beam time in CLEAR and you are interested in getting funds through this initiative, verify your eligibility here, and follow the instructions for applications here.

Direct links to: